[raw]

We Will Put You On Fish!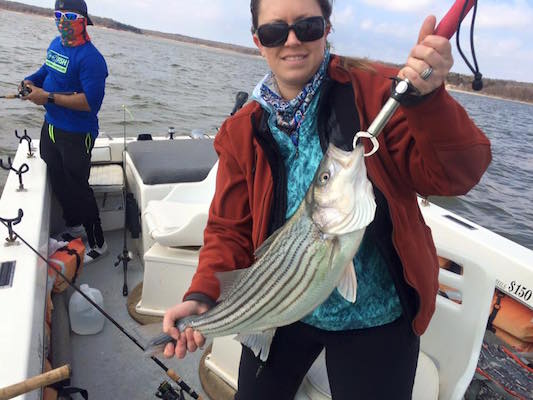 I am a licensed full time guide. I have been fishing Lake Texoma my entire life, and everyday is a new experience. My sole purpose is to make sure that you have a safe, memorable fishing trip. My trips will be informative and fun.
All fishing gear, bait and tackle are provided.
(live bait, lures, rods and reels, etc.)
Your fish will be cleaned and bagged at the end of the trip.
All trips must be booked in advance, and a deposit of $100 must be received to reserve a date. With the remainder due on the date of the trip. Please call 2-3 weeks in advanced to ensure the time you want is available. If you want to go and we're already booked, you can certainly ask to be on a waiting list, and will be notified if there's a cancelation.
Refunds on deposits are available up to one day prior to the trip. I understand that sometimes things come up at the last minute.
The things that you are required to bring:
A Texoma Fishing License
Food and Beverages
Personal fishing rods are permitted, but not required
Please call or text me at (972) 345-8516 for more details or for answers to questions that you may have.
I will respond to your inquiry shortly if I don't answer (usually because we're fishing)
Pricing
Contact Us For Pricing