Lake Texoma Striper Gude Steve Buckley has been a full-timer on since 2002!  Captain Steve Buckley owner of Buckley Striper Guide Service will put your group, large or small on trophy Striper!  Corporate Groups, Family Outings, Business Trips, no groups are too small or large!  Come enjoy Lake Texoma with us today!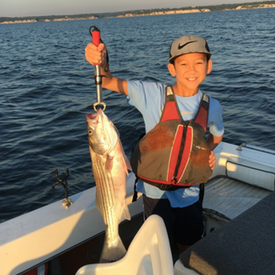 Texoma is one of seven lakes in the USA that reproduce Striper naturally!  A huge shad population make Lake Texoma Striper BIG!  We catch big fish and large numbers, so come enjoy this great Striped Bass Fishery!  Striper Fishing on Lake Texoma is world famous, come join us!  We fish year round, come join the fun!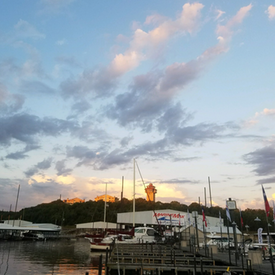 In 1994 the Denison Dam was complete and Lake Lake Texoma was born! Primary inflows are the Red and Washita Rivers!  89,000 surface acres of fun and GREAT Striper Fishing!  Lake Texoma has something to offer for the entire family!  Water Sports, Hiking, Photography, Shopping, and much more!  Come see us today!
Lake Texoma Striper Guide
Lake Texoma Striper Guide Steve Buckley really worked hard and put us on fish!  Thanks for a great trip Steve!  See you this fall!
William Alan
Wow, a great time on Lake Texoma with Steve!  Looking forward to our fish fry!  See you again soon!  lake Texoma is a great!
Joseph Bryan
Lake Texoma is great, and Steve found some very nice Striper!  We enjoyed our trip with Steve and would recommend him!
Jeffrey Russell
Steve put us on a lot of Striper today, thanks!  Not only did we catch numbers, but some very big fish too!  Give Steve a call!
David Tony
Lake Texoma Fishing Report
Quickest way to reach us is via Smart Phone!  Please leave a voicemail!
972-345-8516